07 Feb

What would you put in your poolhouse?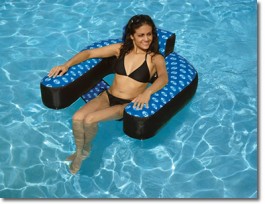 As any pool owner can tell you, having a swimming pool requires a lot of equipment, maintenance, and accessories. That's why poolhouses are so common among pool owners who can afford them. While a pool house may be just a dream for many, there's no harm in dreaming, so today we've compiled a list of must-haves for the poolhouse of our dreams. Take a look!
Childproof storage for chemicals.  It is of the utmost importance to keep pool chemicals in a childproof place. Our ideal poolhouse would include a closet with a locking door for storing the chemicals that are necessary to open and close the pool and to keep it running smoothly. Exposing children and visitors to these toxic mixtures can result in horrible consequences, so there is no need to run that risk.
Fully stocked refrigerator.  This particular idea goes without saying. What good are your fancy, comfortable pool floaties without ice cold beverages for those cupholders?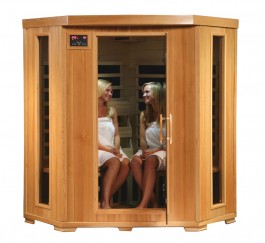 Sauna. Hey, we said "dream", didn't we? Imagine being able to relax in your very own luxurious sauna on a regular basis. From solo sauna-ing to a four person sauna party, our entire selection of saunas is ideal for inclusion in any poolhouse.
Lots of storage. Many pool accessories are inflatable and therefore vulnerable to damage from multiple sources. In addition, deflating and reinflating pool tubes and other floaties can be extremely time-consuming. It's important to have a storage space for these items that ensures their safety from accidental damage and keeps them out of your way. Replacing popped pieces gets frustrating really quickly.
Drying racks. Just like with smoke and fire, where there's a pool, there are towels. Treat yourself to a set of drying racks. Make sure kids can easily reach them to hang up their sopping wet towels and you might end up saving yourself a few loads of laundry on a regular basis. We don't care whether the drying racks are built into the poolhouse itself or if they are removable equipment – we want them!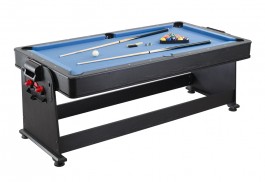 Arcade games. What dream poolhouse would be complete without a few games that don't require you to get soaked? Add a touch of class with our solid wood dart cabinet. For smaller spaces, try out our multifunctional game tables that include pool, table tennis and air hockey. Perfect for entertaining guests of any age.
What would you put in your poolhouse? Let us know!