02 Jan

Pool Heaters and Heat Pumps

Now that the New Year is upon us, the daily temperature has dropped significantly since the autumn. You may not be using your pool, as it's likely you've already taken steps to winterize it, but isn't it nice to imagine swimming in a beautiful heated pool? Adding a heater to your pool means you'll be able to consider opening it earlier in the springtime, and similarly, you won't have to close it as early in the fall. Check out a few of the options we have to offer!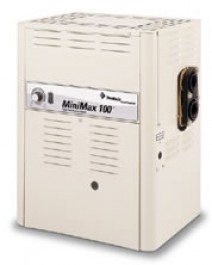 For above ground pool owners… try our MINIMAX® 100 HIGH PERFORMANCE HEATER! Our high performance Mini Max 100 is a compact lightweight pool and spa heater that delivers 100,000 BTU of heating power. This lightweight, efficient and easy to install unit features a simple and precise temperature control. Imagine how lovely a dip in your heated above ground pool could be with this great pool heater.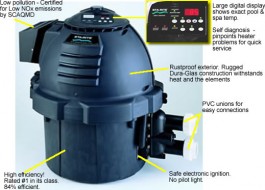 For in ground pool owners… take a look at the ADVANCED MAX-E-THERM™ POOL HEATER! This heating dynamo is encased in a rust-proof, Dura-Glas™ composite shell that can withstand heat and weather and looks great year after year. It will never rust. Hi-tech PMG™ burners are not only designed for ultra-high efficiency, but are rugged and long-lasting to give you years of dependable service without repair.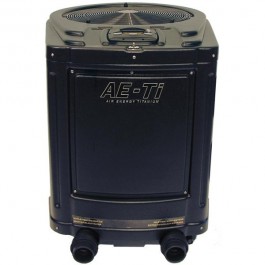 Looking for a heat pump? Try the Jandy Air Energy AE2000 103,000 BTU Pool Heat Pump! Jandy has been manufacturing the most efficient, trouble-free swimming pool heat pumps in the industry for over twenty years. Jandy heat pumps simply take the heat from the air and transfer it to the water, making the heating process clean, efficient, ecologically safe and most of all, cost effective.