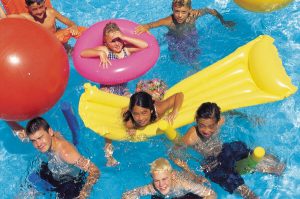 Schools are finishing up the academic year soon, and kids everywhere will finally regain the freedom that comes along with summer vacation. Unfortunately, most adults don't enjoy the same luxury. Here are a few pool safety tips to keep in mind this summer!
Prepare for the worst.
Always have emergency rescue equipment at your disposal. At the bare minimum, you will definitely want the basics, like a first aid kit and a life ring. Compile a list of phone numbers you might need in an emergency and keep them near the pool area.