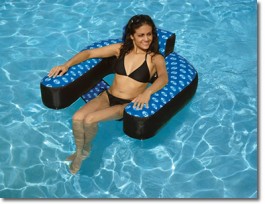 As any pool owner can tell you, having a swimming pool requires a lot of equipment, maintenance, and accessories. That's why poolhouses are so common among pool owners who can afford them. While a pool house may be just a dream for many, there's no harm in dreaming, so today we've compiled a list of must-haves for the poolhouse of our dreams. Take a look!
Childproof storage for chemicals.  
It is of the utmost importance to keep pool chemicals in a childproof place. Our ideal poolhouse would include a closet with a locking door for storing the chemicals that are necessary to open and close the pool and to keep it running smoothly. Exposing children and visitors to these toxic mixtures can result in horrible consequences, so there is no need to run that risk.